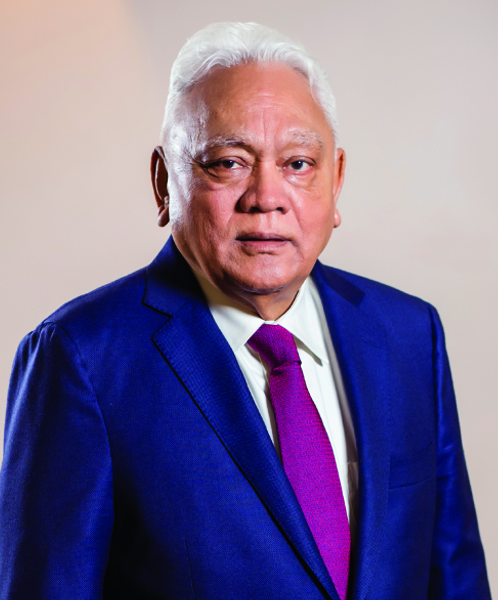 Syed Manzur Elahi
Syed Manzur Elahi, is an Alumni of Dhaka University, having a Masters in Economics. He is the Founding Chairman of Apex Footwear Ltd., Apex Tannery Ltd., Pioneer Insurance Co. Ltd. and Mutual Trust Bank Ltd., which are all listed as "A" category on the Main Board of the Stock Exchanges. He is also the Founding Chairman of Apex Enterprises Ltd., Grey Advertising Bangladesh Ltd., Blue Ocean Footwear Ltd. and Quantum Consumer Solutions Ltd. Besides the foregoing, he also chairs ApexPharma Ltd., Apex Investments Ltd.,East West University Foundation (EWUF),ManusherJonno Foundation. He also serves on the Board of International Publications Ltd. which publishes the Financial Express, Credit Rating Agency of Bangladesh Ltd. (CRAB), Board of Trustees of Centre for Policy Dialogue (CPD), Bangladesh Freedom Foundation and Diabetic Association of Bangladesh. In addition to this, he is a member of the Nomination and Remuneration Committee of Apex Footwear Ltd.
He previously served as the Chairman of the Bangladesh Association of Banks (BAB), Central Depository Bangladesh Ltd., Vice Chairman of the Bangladesh Association of Publicly Listed Companies (BAPLC) and Director of Bangladesh Bank, Sonali Bank, Bangladesh Krishi Bank, Export Promotion Bureau (EPB), Bangladesh, President of the Metropolitan Chamber of Commerce and Industry (MCCI), Member, Regulatory Reforms Commission, Member, Public Administration Reforms Commission,Chair of Bangladesh Freedom Foundation, President, Bangladesh Employers' Association (BEA),President of the Dhaka University Alumni Association (DUAA), and Honorary Consul for Belgium in Bangladesh.
He has won numerous awards for his contribution to trade and industry, which include Business Executive Award and Business Person of the Year. Besides being an eminent and well recognized industrialist and business leader, he has served twice in the Cabinet of the People's Republic of Bangladesh, holding some of the most important portfolios, as Adviser to the Caretaker Governments in 1996 and 2001. He has earned international recognition and respect for his leadership and professional qualities. He is also a well known philanthropist.